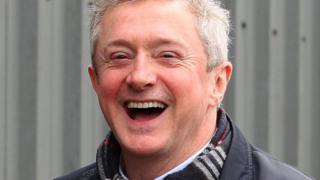 Louis Walsh has said he will hold auditions for members to form a new boy band.
X Factor judge Louis Walsh will hold auditions in Ireland next weekend for five male singers to become the next big act.
Walsh, who started the careers of Boyzone and Westlife, says he already has a record company on side to launch the group.
It's been 12 years since he did auditions for a boy band.
Walsh said he's wants the new band to rival One Direction in the charts. He said:
"I'm looking for five pop stars and I have a major record company and a high profile UK partner."
"It's boys over 16 from anywhere, any nationality, but they must be prepared to work hard. Vocals are key."
Boy bands
Westlife: Formed in 1998 and stayed together for 14 years. They released 10 albums selling over 44 million copies.
Boyzone: Formed in 1993. Sold 22 million albums worldwide.
One Direction were formed on the X Factor in 2010. Since then their debut album has reached No 1 in 15 countries. Each member earned £5 million last year, according to a young music rich list.