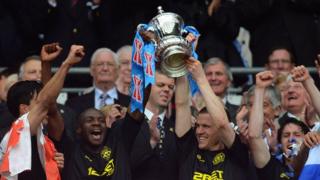 Wigan Athletic beat Manchester City to take FA Cup glory at Wembley.
They scored a last minute goal in the 90th minute resulting in an historic one nil victory.
It's the first major trophy in the club's 81-year history.
Fans have been celebrating the win but the players haven't been able to relax just yet.
Wigan could still be relegated from the Premier League.