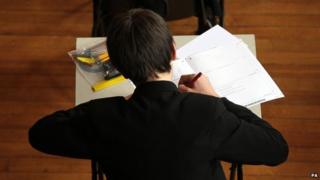 Tens of thousands of UK kids are gearing up for exams, including Sats which we know lots of you are taking next week.
Now the charity Childline says they've noticed a big increase in the number of children telling them they feel worried or stressed about their exams.
Nearly six thousand kids contacted them last year, 50 per cent more than the year before.
Their top tips - take revision breaks, think positively and get a good night's sleep.
If you want more advice check out our top tips for dealing with exam stress.