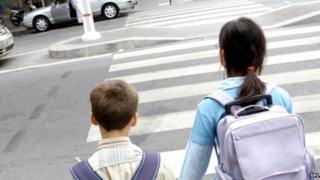 Kids aged 12 most at risk on roads
Twelve-year-olds are the age group most at risk of being injured or killed by traffic when out walking on the roads.
A new report has found that one in 651 children aged 12 was reported as a pedestrian casualty between 2006-11.
The authors think this could be down to kids being given more freedom to walk to and from school when they reach secondary age.
They're calling for better road safety and better pedestrian training for children in that age group.