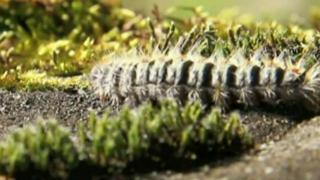 Video: Tree spray to combat caterpillars
Woodlands in Berkshire are being treated for the very first time with chemicals sprayed from a helicopter.
It's to get rid of a type of caterpillar that is causing a headache for both trees and the people living there.
Martin has been to find out more.