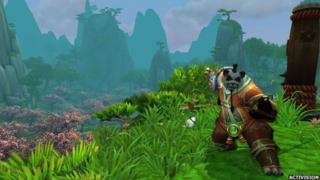 The number of people who pay to play the online adventure game World of Warcraft has dropped dramatically this year.
Activision Blizzard said 1.3 million people left the game between January and March 2013 - that's 14% of their total users.
The makers of the game think it could be because people are playing free games instead.
Most users leaving the site are from eastern countries.
The company tried to appeal to the Asian market with a game set in China launched in October 2012 but although lots of people signed up, they didn't stay.