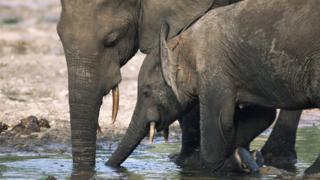 Wildlife workers fighting poaching
Volunteers working for wildlife reserve in Africa say elephants and rhino are at risk of going extinct.
Georgina and William have spent months working to help protect rhino and elephants from hunters who kill the animals for their horns and tusks.
They says it's really important that the trade in ivory and rhino horn is stopped otherwise these animals could be wiped out forever.
Hear what they are doing to fight poaching.