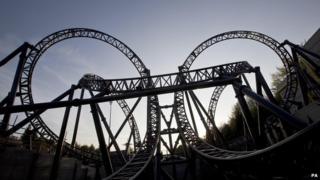 A new rollercoaster has broken the Guinness World Record for the most loops.
The Smiler which will open at Alton Towers on May 23, has 14 loops: that's four more than the previous world record.
It's the size of 10 football pitches and took eight months to build, costing £18million.
The maximum speed is 85kph (over 50mph); and a ride on it will last 165 seconds - nearly three minutes!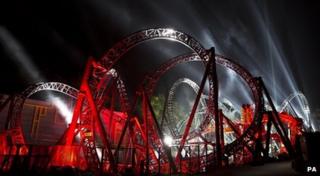 Katherine Duckworth from Alton Towers Resort said:
"The combination of 14 loops with a variety of elements such as optical illusions, designed to mess with your mind make The Smiler a truly unique rollercoaster."