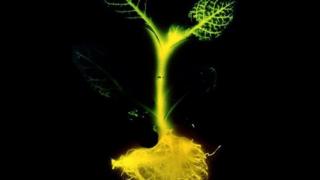 Scientists in California in America are well on their way to producing glowing plants which they say could be the street lamps of the future.
The team have raised the money they need through a fundraising website.
They plan to create glowing plants and seeds, which they'll send out to the people who backed their project.
The process involves transplanting a fluorescent gene - parts that make up living organisms - into a type of mustard plant.
The scientists hope to do the same with a rose as well.
They intend to make their research available so others can make glowing plants too and if the plants are successful then they could pave the way for a sustainable light source.
But it's not the first time plants like this have been created. In the 1980s a glowing tobacco plant was made by scientists at University of California.