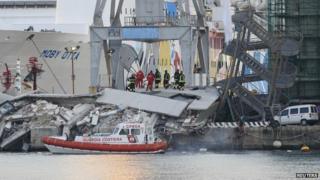 A large container ship has crashed into a control tower in the port of Genoa in Italy.
The 50m high concrete and glass tower collapsed when it was hit by the Jolly Nero vessel on Tuesday night.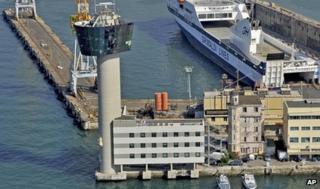 At least four people have died and more are missing. Rescue workers have been searching around the port.
It's not yet clear what caused the 40,000-tonne ship to crash. Reports say that the ship had been moving out of the port in calm conditions.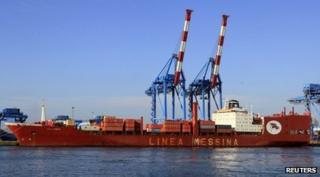 People working in the port have been left shocked by what's happened.
A bent metal staircase is all that's left standing from the control tower.