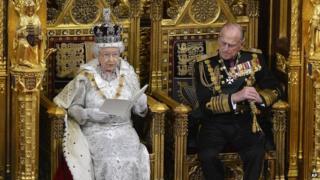 The Queen has outlined the government's plans for the next year in the Queen's Speech.
It was part of the State Opening of Parliament on Wednesday, which is a big ceremony that's a bit like the start of a new school year for politicians.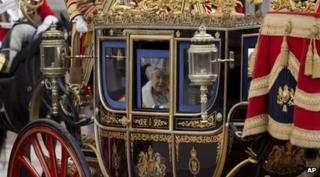 She announced new, tougher proposals relating to foreign people coming to, and staying in the UK.
The aim is to make it easier to send home foreign criminals and people who come to the UK illegally.
The event began on Wednesday morning with the Queen's procession from Buckingham Palace to the Houses of Parliament in Westminster.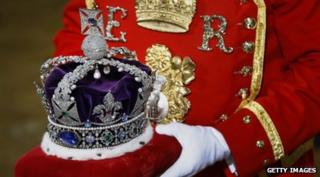 For her speech, the Queen wore the Imperial State Crown, which has over 3,000 gems, and a special robe.
Although the Queen reads the Speech, it is actually written by the government.