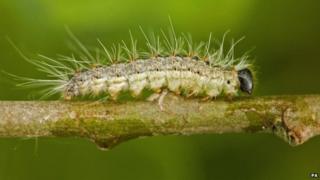 Woodlands in Berkshire are to be sprayed with chemicals to get rid a type of caterpillar that's causing a big problem for oak trees there.
Caterpillars of the oak processionary moth attack oak tree leaves, making the tree vulnerable to other pests and diseases.
Each caterpillar is covered in over 60,000 tiny hairs which can cause painful skin rashes for humans, as well as eye and throat problems.
The Forestry Commission, the government department which looks after woodlands in England and Scotland, plan to spray insecticide in the next few days on woodland in Pangbourne, Berkshire, where the caterpillars have been detected.
They say the spray poses no risk to human or animal health - it's based on a type of bacteria that occurs naturally in soil.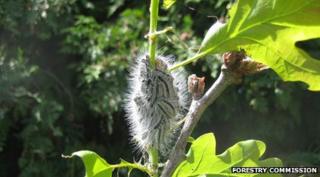 But some conservationists feel the spraying of the whole woodland is too drastic and that other wildlife could be harmed in the process.