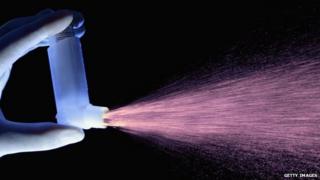 There are concerns that people living with asthma could be getting very different treatment depending on where they live.
In 2010-11, the number of children admitted to hospital with their asthma was 19 times higher in Liverpool, compared to Tower Hamlets in London.
Charity Asthma UK says that hospital admissions can be cut with better care.
This includes annual check-ups and asthma plans with steps to take when symptoms get worse.
Asthma UK is launching a campaign to find out from people where in the country offers good care and where there's room for improvement.
Around one in 11 children in the UK has asthma.
Asthma is a long-term condition that affects the lungs. It that can cause a cough, wheezing, and breathlessness.