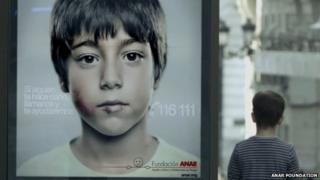 A poster designed to be fully seen only by children has been used by a Spanish charity.
When looked at from a child's height, a "secret" message showing a helpline number shows up.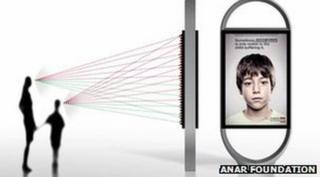 The poster uses a technique called lenticular printing - which means looking from a different angle shows a slightly different image.
It's being used as part of a campaign by the Anar Foundation to tackle child abuse.
Lenticular printing is also used to create 3D effects and make things look animated.