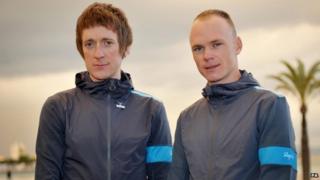 Sir Bradley Wiggins' chances of winning the Tour de France again appear to be dashed - Chris Froome's been confirmed as Team Sky's leader this year.
Wiggins became the first British Tour de France champ last year.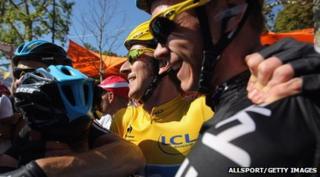 His teammate Froome helped him to victory.
Team Sky boss Dave Brailsford said: "Given Chris' step-up in performances this year, our plan, as it has been since January, is to have him lead the Tour de France team."
Each team has a leader, and their teammates have to work really hard to help that rider win the race.
Wiggins is currently aiming to become the first British winner of the Giro d'Italia, a three-week bike race across Italy.
He is leading Team Sky and lies in second place after Monday's third stage.