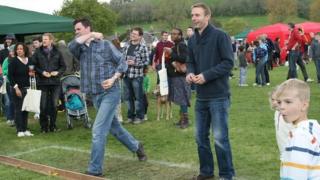 More than 700 contestants are taking part in the Dorset Knob throwing contest, the aim of which is to throw a biscuit as far as possible.
Competitors in the village of Cattistock village are given three biscuits, called Dorset Knobs, to throw.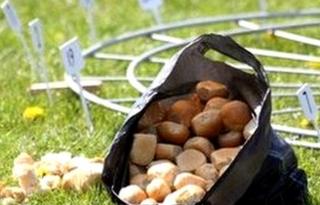 The best of the three attempts is recorded.
Organiser Nigel Collins said: "We get some people who are very competitive."
The men's title was won last year by Dave Phillips with a record throw of 29.4 metres (96ft).