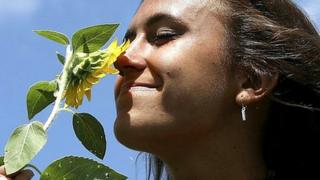 More than one in five gardeners in the UK admit talking to their plants in the hope it will help them to grow, a survey has revealed.
And many of those green-fingered chatterboxes didn't stop at a quick natter.
One in eight surveyed by retailers Wilko also sing or play music to their plant pals, with the classical music of Brahms and Beethoven being the most popular choice.
Of those who admitted to chatting to plants, a third say they talk more to their flowers than they do with their neighbours!