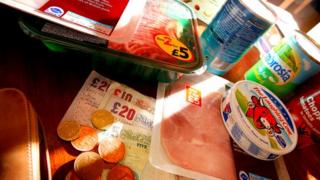 A new survey by a consumer group says one in five UK households are being forced to borrow money or use savings to pay for food shopping.
According to Which? as many as five million households used credit cards or savings to buy food in April.
More than half of the two thousand people asked in the survey planned to cut back on food in the coming months.
Nearly a third of those said they had to borrow from friends or family to cover the cost of food and bills.
A spokesman for Oxfam said that millions of people were suffering because prices are rising whilst many worker's wages are staying the same.