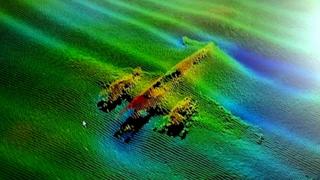 Work begins to raise WW2 warplane
Work has begun to raise the only surviving German World War 2 Dornier plane from the bottom of the sea.
The historic aeroplane has been lying at the bottom of the English Channel for more than 70 years!
It's the biggest recovery of its kind ever in British waters and is expected to last three weeks.
Once the Dornier is out of the water it will be restored and put on public display.
A team of divers have been surveying the wreck to make sure there is no unexploded ammunition still on board.
As the plane is so fragile, the salvage team need to pump away the sand that covering the wreck before carefully lifting the plane to the surface.