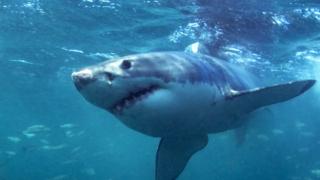 Video: Shark-proof nets protect swimmers
After five Great White shark attacks in the past year in South Africa's Western Cape, officials have developed super strong nets to protect swimmers and surfers.
Millions of tourists visit the Cape Town area every year and thousands of US dollars have been sent to trial the world's first environmentally friendly shark barrier.
They're designed to protect swimmers, whilst not hurting the sharks, and they're even removed every night.
600 sharks are killed there every year because they're caught up in nets designed to catch them. What makes these different is that they act as barriers - not traps.