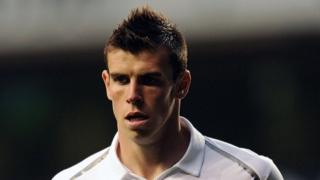 Tottenham Hotspur's Gareth Bale has been voted 'player of the year' again.
The 23-year-old Wales international has now been awarded the prize by Footballers Writers' Association.
This is on top of two awards he got from the Professional Footballers' Association last week.
Bale has scored 19 goals in 29 Premier League appearances this season.