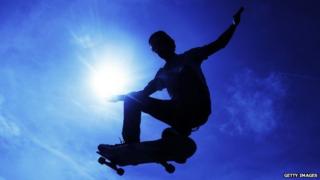 The National Trust has updated its list of 50 things to do before you reach 11 ¾, and we want to know what you would add to it and why?
Last year the charity came up with a massive list of stuff you lot want to do before you are almost 12 years old.
This year though they have had to update it because they say so many kids have already completed the list!
So what's on you 'to do' list? From learning amazing tricks on your skateboard or with your football to meeting One Direction - we want to know what you reckon is a must-do!
You can read the National Trust's top 50 here.
Send us your comments
You must ask your parent, teacher or guardian for permission before you send us a comment.
We may show your comment on this page or in our bulletins on the CBBC channel. We'll show your first name and which town you're from - but we won't use your details for anything else.