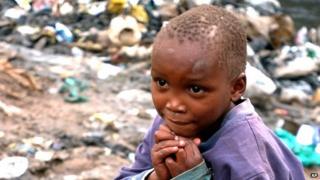 A group of charities have criticised the UK government for its decision to end aid to South Africa from 2015.
Ministers decided to end the aid programme, which is worth around £19 million a year, because they want to concentrate on developing trade between the two countries.
Justine Greening, who is the UK's International Development Secretary, made the announcement to end the aid programme at a conference of African ministers and business leaders on Tuesday.
She said the move will be "focused on delivering benefits for the people of Britain and South Africa as well as for Africa as a whole."
Charities, including ActionAid and Oxfam have criticised the decision.
Action Aid said it was the "wrong decision at the wrong time", and Oxfam have called on the government to make sure it doesn't end up costing lives.