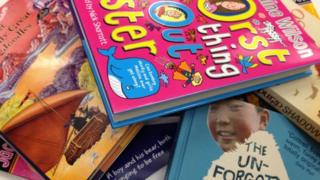 Whether you love reading a bit of Jacqueline Wilson or JK Rowling - British books last year made more money than ever before.
The Publishers Association, which collects information about printed books, audio books and digital books too, said that British books made a total of £3.3 billion in 2012.
Figures show that sales of digital books and audio books, are shooting up - last year sales rose by 66%.
The experts reckon the rise in e-books hasn't affected sales of printed books.
In fact, traditional paper and hardback books still make up 90% of the book market.