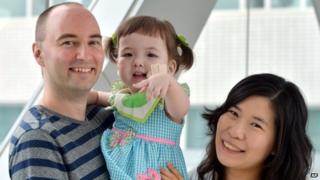 A two-year-old girl has had a successful operation to give her a windpipe made out of cells from her own body.
Hannah was born with a rare condition which meant she could not breathe, eat, drink or swallow on her own.
She was missing an important tube in her throat but doctors have been able to grow a replacement part in the lab.
She is the youngest person in the world to have had this type of treatment.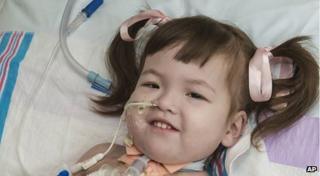 Stem cells
The tube is about 8cm (3-inch) long and links her mouth and throat to her lungs.
It was grown from a special type of cell in the body called stem cells - they are building block cells which can grow into any type of cell in the body.
It took less than a week for the cells taken from her leg to make the tube but took nine hours of complicated surgery to put it in place.
Doctors say Hannah is recovering well and should now be able to live a normal life.
Hannah has spent all of her life so far in hospital but her parents are hoping that she will be able to go home in time for her third birthday in August.