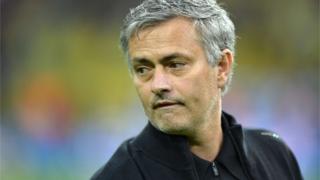 Will Mourinho return to Chelsea?
Real Madrid coach Jose Mourinho has given his biggest hint yet that he wants to return to Chelsea next season.
His side missed out on the Champions League final on 30 April.
They were knocked out by German side Borussia Dortmund.
Mourinho left the Premier League five years ago, but says he wants to be where people love him!
Hear him talk about his plans for the future.