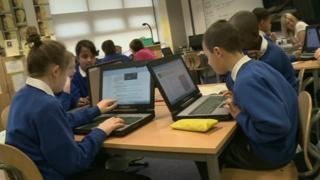 Chat: Screen breaks new punishment?
Parents are stopping children going online as a new form of punishment, instead of stopping them going out to play they are banning them from logging on.
A new study about how much kids use the internet suggests that children often go online much more than their parents think, with most kids spending two hours a day on the web.
The survey carried out by Netmums says the majority of children are using the internet from age three.
While some people are worried about the impact of using computers so much most of the parents questioned admitted that the internet is really useful for things like homework.
We asked these kids what they think.