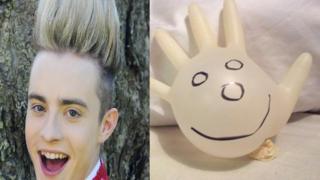 If you were poorly and stuck in hospital, would this funny-looking rubber glove cheer you up?
Well, researchers in Belfast think that it might just do the trick.
In a study, published in the Emergency Medicine Journal, they suggest that making daft-looking characters out of gloves may be the best way to distract children when they are in pain.
The team came up with two styles, one they nicknamed 'Jedward' because they think it looks like the Irish duo, and another they called 'Mohawk'. Yes, you guessed it - because it looks like a man with hair in the style of a mohawk.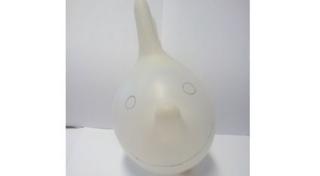 They tested both designs on 149 children, who were aged between two and eight years old. They did this over a period of three weeks.
Thirteen of the children were unimpressed, and didn't want to play with either of the glove balloons.
But the rest of the 136 kids were happy to, and most of them preferred the 'Jedward' version, with only 76 kids opting for the 'Mohawk.'