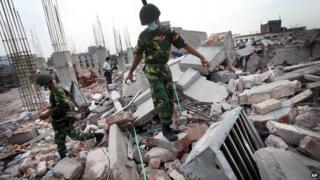 Six days after the collapse of a factory building in the Bangladeshi capital Dhaka officials say they don't think they'll find any more survivors.
Heavy machinery is now being used to clear debris from the site.
Lots of people have been rescued but more than 380 people are known to have died in the disaster.
Hundreds of people are still missing.