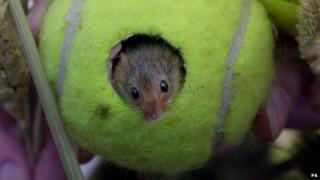 Harvest mice who live in a country park in Leicestershire will soon be setting up home in tennis balls.
It's after the area was hit by seven major floods in six months, destroying the reed beds where the mice live.
Around 200 tennis balls raised on sticks will be put in the ground at Watermead Country Park North for the mice to raise their babies in.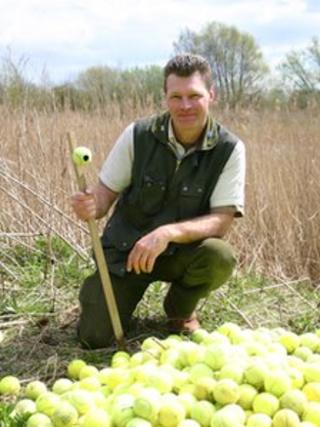 They were donated by the public and Leicester Lawn Tennis Club.
Dale Osborne, senior ranger at the country park, said: "They will lay their young in there and they are so small you could probably get 10 in a tennis ball."
Harvest mice nest from May to October and Mr Osborne hopes to get their new homes in place over the next two or three weeks.