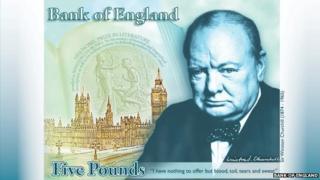 The Bank of England has announced a new design for the five pound note.
It will feature former British Prime Minister, Sir Winston Churchill.
The wartime leader was chosen for being "a hero of the entire free world", Bank of England governor Sir Mervyn King said.
The current face of the fiver is Elizabeth Fry, who, among other things, worked to improve conditions in prisons in the early 1800s.
A wide range of historical characters appear on the back of Bank of England banknotes.
The Bank of England governor has the final say about who gets picked.
Announcing the newest design, Sir Mervyn King said:
"Our banknotes acknowledge the life and work of great Britons. Sir Winston Churchill was a truly great British leader, orator and writer."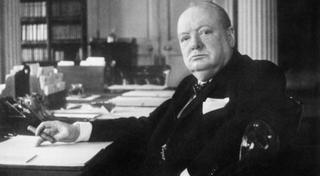 Who was Sir Winston Churchill?
Winston Churchill became Prime Minister in 1940, successfully leading Britain through World War Two.
He became a symbol of the nation's spirit and determination in tough times, and is remembered by many today for making inspiring speeches.