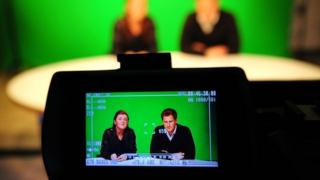 Prince Harry gives newsreading a go
Prince Harry tried his hand at newsreading and DJ'ing during a visit to Nottingham on Thursday.
He was having a tour of the Confetti Institute of Creative Technologies, which provides training for people who want to work in TV, radio and other creative industries.
While he was there, Prince Harry had a go at presenting the news.
Check out the video to see what you think!