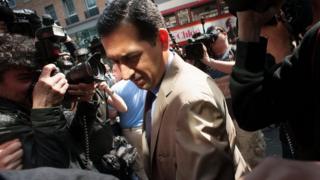 Fifteen horses from one of the world's most famous and successful racing stables have been suspended for six months.
It comes after what's been called one of the biggest doping scandals in British horse racing history.
Earlier this week, Mahmood Al Zarooni, a trainer at the Godolphin stable, admitted giving horses from his stable banned drugs.
The drugs are not allowed because they give the animals an unfair advantage.
Al Zarooni admitted on Monday to making a "catastrophic error".
The British Horseracing Authority has banned 11 for failing drug tests, plus another four he admitted he had doped.