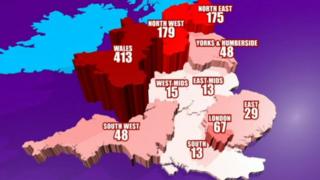 Big push to vaccinate kids against measles
There's a big new push to protect one million school children in England from measles.
.
Nearly 900 cases of the virus have been diagnosed in an epidemic in South Wales.
Now health officials are warning that many kids who weren't vaccinated when they were younger, are now at risk.
Martin has more on this story.