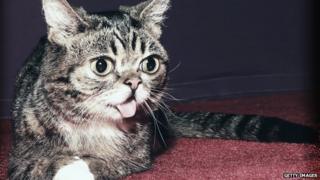 Here on Newsround we know you guys love a cute cat and this one's sure not to disappoint!
Lil Bub, dubbed the 'most amazing cat on the planet', has won tens of thousands of fans on her YouTube page and social media profiles.
She has her own book and clothing label, and now her debut film has been shown at a famous film festival.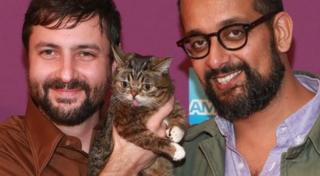 Organisers of the Tribeca Film Festival in America say 'Lil Bub and Friendz' is causing quite a "buzz".
"That one really is garnering a lot of attention," Genna Terranova, the festival's vice president of programming said.
According to the festival's website, the film is "chock full of adorable kitties, hilarious videos and the dedicated cat enthusiasts who love them."