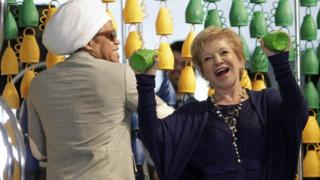 Caxirola - the new vuvuzela!
Remember the vuvuzela? For many footy fans, the loud drone made by the noisy horns was the sound of the 2010 World Cup in South Africa.
Now, organisers of the next World Cup in Brazil have come up with their own trademark musical instrument.
The caxirola is similar to a maraca, made of recycled plastic and full of seeds and pellets.
The yellow and green instruments will be sold to fans at World Cup matches in 2014.
Watch Ricky's report to find out more!