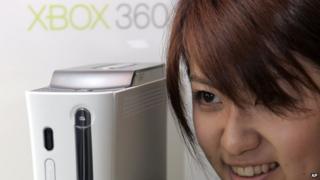 It's the news many games console fans have been waiting for!
After months of speculation, it's come out that Microsoft will unveil their next-generation Xbox on May 21.
The company sent out invitations on Wednesday to the unveiling event, hinting that it would be showing off a new console.
And in a blog post the company said: "We are thrilled to pull back the curtain and reveal what we've been working on."
It's been seven years since Microsoft brought out their last console - the Xbox 360.
The unveiling will be held a month before the Electronic Entertainment Expo in Los Angeles, the gaming industry's largest annual meeting, where experts and fans check out next-generation consoles.
The latest Xbox will face stiff competition from Sony's Playstation 4. The company announced in February that it will be in the shops in some countries by Christmas.
Gaming websites have been speculating about what features the next-generation console might offer, but, so far, Microsoft are keeping tight-lipped!