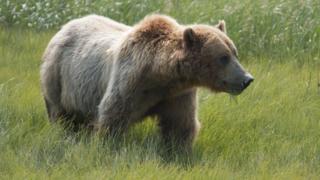 What's it's like to live with bears?
Whether you think bears are cute or terrifying, could you imagine living with them?
That's what a group of filmmakers have done for new BBC documentary, Great Bear Stakeout.
They set up camp in Alaska, which is home to thirty thousand grizzly bears, following their day to day lives for five months.
Ricky has been speaking to the Executive Producer of the documentary, Vanessa Berlowitz.
Check out the clip above to find out what it was like living with bears.
Great Bear Stakeout is on BBC One at 9 o'clock on Wednesday and the second episode is on at the same time on Thursday.