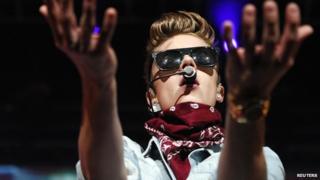 Justin Bieber has reportedly decided to give away his pet monkey Mally instead of rescuing it from a German animal clinic.
German authorities say the singer doesn't want his furry friend back, after it was seized by customs officers in March.
They say his management team have asked them to find a 'safe and sheltered place, or a zoo' for Mally.
Mally was taken by officials because he didn't have the right paperwork.
Authorities in Germany have given Bieber a deadline of May 17 to either claim Mally, or to send a letter saying he no longer wants him.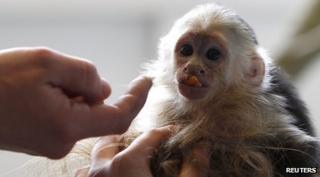 Franz Böhmer who works for the Office for Nature Conservation in Germany said: 'So far no papers for the monkey of Justin Bieber have been submitted.
If he submits a written disclaimer, we can accommodate Mally in a welfare family group in a zoo."
Normally capuchin monkeys remain with their mothers for at least the first year of their life.