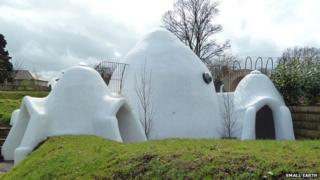 Buildings originally designed for earthquakes and emergency zones in Africa and Asia have been built in a school playground to help protect kids from aeroplane noise.
Four domes have gone up at a primary school in London located directly under a flightpath of Heathrow airport.
Children at the school couldn't hear each other at break times because of the loud aircraft noise from above.
Teachers were also worried about the effect on the children's learning.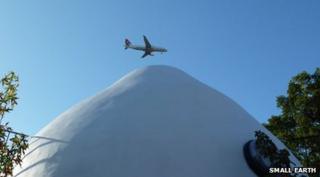 Classes of up to 30 can be seated in the biggest of the playground domes.
In the huts, "you can still hear the planes, but you can also hear your own voice," said headteacher Kathryn Harper-Quinn.
The domes have previously been used in refugee camps and can withstand earthquake tremors with a magnitude of up to 5.7.