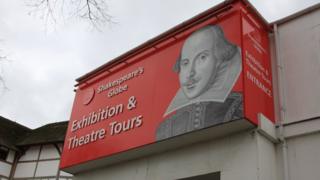 The world famous Globe theatre is setting up a new acting company especially for kids.
Shakespeare's Globe theatre is on the look out for kids between the ages of 12-16, from all kinds of backgrounds, to star in Jacobean period drama.
The company will begin their search for new stars over the summer and train them up during the winter.
The Globe Young Players' first production will be in April 2014.
The formation of the Globe Young Players is in the tradition of the child actor companies of Shakespeare's time.
"A lot of the plays of that period were written for specifically for boys and we wanted to explore that practice," said the theatre's artistic director Dominic Dromgoole.
Dromgoole said it was hard for a lot of kids to get in to drama school because it costs so much money, so he hopes this new company will help.
At last year's Olivier Awards, the four child stars of Matilda - aged between 10 and 12 - jointly shared the prize for best actress in a musical.