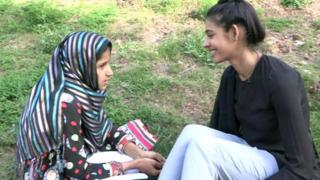 School after work in Pakistan
Going to school might sometime seem a pain - but for millions of kids around the world it's not always possible to get an education.
The right to education is protected by international law.
But the United Nations estimates that around the world, over 101 million kids are missing out on an education.
Pakistan has the second-highest number of out-of-school children in the world.
Many children there don't go to school because they have to work to provide for their family.
For fifteen years, head teacher Muhammad Ayub has been running a school for disadvantaged kids in Islamabad, Pakistan's capital.
Nel's been to the Pakistani capital Islamabad to look at how one school really is changing children's lives.