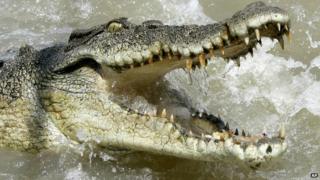 A man has managed to escape a crocodile that bit his head whilst he was swimming in northern Australia.
Yoann Galeran from France was swimming near the town of Nhulunbuy when the crocodile - thought to be 2.5m long - attacked him on Sunday.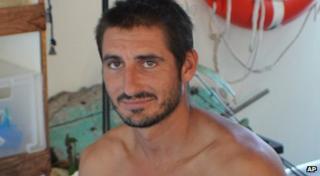 He managed to escape by hitting the crocodile and fighting his way free.
Yoann needed stitches for bite wounds on his head, neck and shoulders and said he was ""very lucky" to survive.
He told Australian reporters at the ABC: "I just feel that I've been lucky and I just think [if it was] a bigger crocodile, I maybe wouldn't have any head!"