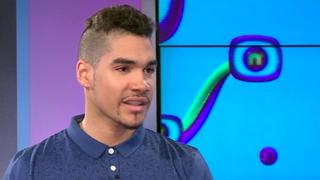 Louis Smith 'inspired' by kids
Olympic gymnast Louis Smith has said it's inspiring when he hears kids are taking up gymnastics because of him.
He told Newsround: "I get more parents coming up to me saying that their kids are now doing gymnastics and they think you're great and they want to be like you, or they want to be like Beth [Tweddle].
"For me that's inspiring because I never had anyone to look up to."
Louis won silver in the pommel horse at London 2012.