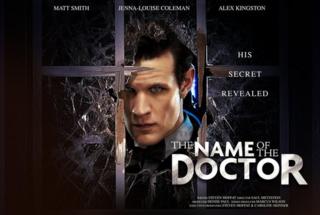 The Doctor Who series finale title has been revealed in this new poster - The Name of the Doctor.
The spooky promo has the tease "His secret revealed". It also seems to confirm that River Song, played by Alex Kingston, is making a return.
Show boss Steven Moffat said to the Radio Times: "There's going to be a revelation. I'm not teasing. I'm not wrong-footing you - you're about to learn something about the Doctor that you never knew before. And I think you're in for a shock."
Could we be about to discover the Doctor's true name?
The finale is set to air on Saturday 18 May.