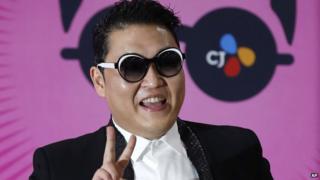 Psy's new music video Gentleman has been banned by a major TV network in his home country of South Korea!
The star is seen kicking a cone that says "no parking" at the beginning of the Gentleman video.
Korean Broadcasting System said it was abuse of public property and the scene did not meet its standards.
Gentleman was released last week as his follow-up to global smash Gangnam Style. It got 100 million hits in four days.