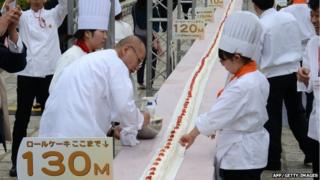 Here's something for those with a sweet tooth - the world's longest roll cake!
The 130.68m long roll cake was dished up by around 90 pastry chefs and confectionery college students in Tokyo, Japan.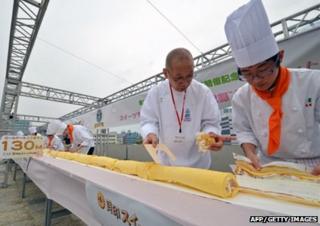 They used 54kg of flour, 43kg of sugar and 2,682 eggs to make the culinary creation!
Guinness World Records confirmed the super long cake had beaten the previous record of 115.09m.