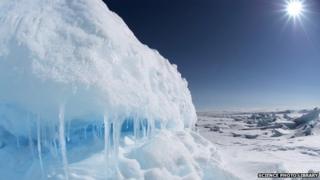 Children in the UK are "deeply concerned" about how climate change will affect the world they live in, according to a poll carried out for kids charity Unicef.
Three-quarters of 11- to 16-year-olds were worried, and wanted the government to do more to tackle the issue.
The poll of 1,001 kids also suggested that awareness of climate change among young people in the UK is high.
88% of those surveyed said they knew at least a little about it.
What is climate change?
Climate change is a controversial issue with scientists disagreeing with one another as to what it is and what it means for the Earth.
Many scientists think that humans are having a bad effect on the climate, pumping out extra greenhouse gases from cars and factories that form a sort of thermal blanket in the atmosphere, holding on to too much heat.
They claim it's causing polar ice to melt, raising sea levels and causing all sorts of strange weather.
Other experts reckon the effects of climate change are being exaggerated and the changes are happening naturally.
'Long shadow'
The survey's results have been published as government representatives from around Europe are meeting in Dublin, the capital of Ireland, for two days of talks on issues to do with climate change.
David Bull, a top boss at Unicef UK, said that the results of the survey were a "reminder to politicians gathering this week in Dublin that climate change is an issue of tremendous concern to Britons and casts a long shadow over young people's view of their future."