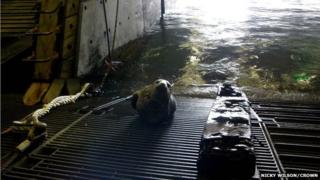 The crew of a Royal Navy ship discovered rather an unusual stowaway on board the HMS Bulwark this week.
A seal swam up the ship's landing dock and came aboard, as the crew were preparing to carry out military exercises near Carnoustie in Angus, Scotland.
The curious creature sat and watched the crew as they worked for about half an hour.
It was only when an officer approached the seal that it swam away.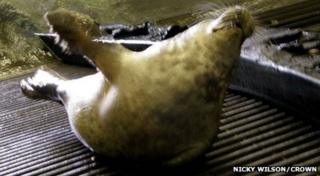 Air Aviation Officer, Lt Sarah Filshie, said: "It's rather unusual to have a seal actually come on board, but he seemed very inquisitive and interested in what we were up to.
"He stayed for about half an hour before one of the other officers approached him to see if he needed any help getting back into the water, and then he just turned around and went back out again."