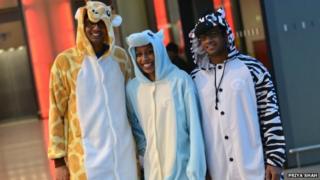 A group of medics are travelling across the world dressed as characters from the film Madagascar!
Priya, Amar and Ricky have donned their animal onesies to raise money for some of the world's poorest children.
The giraffe, hippo and zebra will visit India, China and New Zealand to help poor kids in the Indian city Mumbai.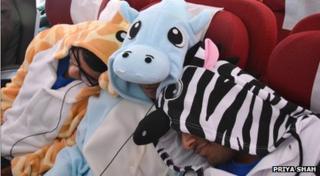 "My mum banned me from shaving my head," said Priya, "so we decided to dress as animals so we could encourage kids to get involved."
In a few weeks they'll be joined by their friend Ankit - who will be donning a lion onesie to complete the lineup.